We've been proud for the last few years to parter with the Midwest Comic Book Association to provide a complete computer system for them to raffle off in support of their chosen charities.  The MCBA is comprised of just the best guys and gals, and SpringCon (and FallCon) is a non-stop fun-filled event full of nothing but awesome pop culture like comic books, gaming, art, and roller derby girls (seriously).
So without further ado, let us present the 2014 SpringCon Charity Raffle PC System: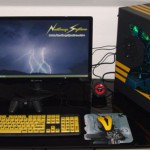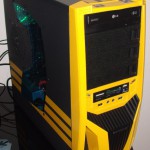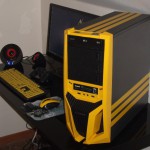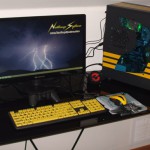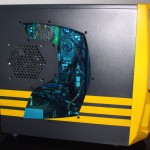 This is an honest-to-goodness gaming rig!  Check out the specs:
AMD FX-4130 Black Edition Quad-Core CPU
AMD Radeon 6670 Video Card w/ 2Gb of RAM
DVD-RW Drive
600w Power Supply
Front & Rear USB 2.0 & 3.0 ports
23.5″ 1080p Gateway  LCD Monitor
2.1 Speaker System

8Gb DDR3 RAM
Dual-Fan RAM Cooler
1Tb SATA2 Hard Drive
Memory Card Reader
Wireless LAN card
Keyboard & Mouse
USB Gamepad

And much more!
Don't miss out on SpringCon 2014 – and while you're there, be sure to get a raffle ticket for this awesome computer system!  The above noted games (and more) are preinstalled and ready to play…and this rockin' system plays them at full 1080p HD resolution at high settings!  And you'll be supporting worthy charities at the same time – it's a win-win!